It is highly likely that you are fully aware of what it means to be a drag queen; the big hair, 7 inches of HD make-up and the package that's been neatly placed between the thighs. But why it is it that the same can't be said about drag kings?
At the beginning of 2018 the New York Times declared this year the golden age of drag; with a huge helping hand from legendary RuPaul himself and his global hit show (RuPaul's Drag Race), the art of drag is now widely considered mainstream in pop culture.
But where are all the women?
By definition a drag king is a cis woman dressed as an exaggerated male character and often has to share the spotlight with 20 odd queens.
Similarly, to a drag show act, a drag king artist will still have top of the entertaining set; with high energy performances, killer costumes and overly convincing make-overs but unfortunately the queens will always receive more coverage in the press. Anthony Hoskins, a 20-year-old student that dabbles in drag said: "RuPaul is my queen. I always always always watch drag race, it's quite possible that I'm addicted … I like to dress up in drag when I'm at home, but I haven't had the courage to go out like my queen alter ego. The people around me couldn't handle it".
"I know about drag kings for sure, but I'm not too surprised that they don't get as much attention. Watching a drag king act is not going to be the same as watching someone like Sasha Velour". When asked why he thought this was Hoskins said: "Maybe it's because of the diva's they try to replicate in their acts. Big time divas like Mariah, Whitney, Britney you know".
When comparing drag kings and queens on a purely visual basis, it is easy to say that drag queens are more entertaining to watch because of the highly vivacious nature of their work. However, drag kings don't always go for the shock factor, their look is much more 'realistic' and a lot less animated.
Ellie Bond, 24, make-up artist said: "As a woman of size I naturally like to over exaggerate my look with my make-up. I am in love with the drag queen look and is probably why queens are more popular than kings. Kings tend to go for the ultra-realistic look not that that's boring I just think the artistry that goes into transforming into a queen is much more fun."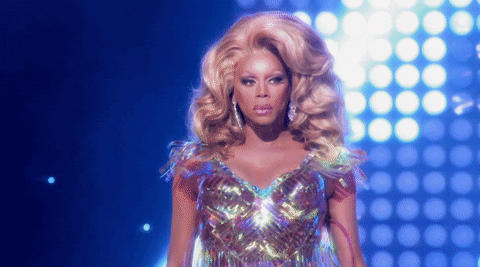 Even though the drag king community is ever expanding, there is still a huge absence of kings within pop culture but like queening – being a king provides a sense of relief from the everyday person they play. The lesson to be learnt here is that no matter the stereotype, whether it is widely accepted or not it is important to live the most authentic life as possible to do what makes you happy.
http://pollmaker.vote/p/Q9Y5F2CT